Zwilling Stainless Steel Wok, 32 cm
ZWILLING Plus
Buy New in Singapore
SGD 238.00
Free delivery above SGD 200
Ships from our warehouse in Singapore. All prices for items sold on Nyonya Cooking are inclusive of GST.
---
A wok is popular not just among lovers of Asian cuisine for preparing delicious dishes. Cooking enthusiasts and professional chefs alike appreciate the SIGMA Clad base technology that evenly distributes heat up to the rim of this wok.
The glass lid aids energy-efficient cooking while allowing you to keep an eye on your food.
As the wok distributes heat across the entire cooking surface, frying and heating up dishes takes no time at all and requires hardly any fat. A further advantage is that nutrients are retained in your food. Healthy, low-fat wok dishes are easy to achieve for newcomers to cooking as well. The mirror-polished surface has a modern and elegant look.
Even deep-frying is possible in the high-quality wok with a diameter of 32 cm: try making your own spring rolls. Use the stainless steel rack that comes with the wok to place the deep-fried finger food on. The stainless steel wok with aluminium core is scratch-resistant and easy to clean, perfect for preparing fresh, crunchy vegetables and tender meat on a daily basis.
High-quality 18/10 stainless steel finish, hygienic and neutral in taste
SIGMA Clad 3-ply material
Even and fast heat distribution right to the very edge of the frying pan
Suitable for use on induction hobs
---
Package Contents
1 Wok 32 cm
---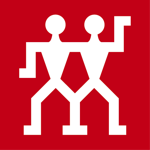 About Zwilling
The Zwilling brand has been synonymous with high-quality products since 1731 and is one of the world's oldest brands. Offering customers the very best kitchen and beauty products has always been Zwilling's passion. Zwilling works together with renowned designers, who share Zwilling's values and visions. The broad-based product range offers products for contemporary home kitchens—from knives and pots to frying pans, flatware and kitchen gadgets.
Product Reviews
Stainless Steel Wok, 32 cm has not been reviewed by the community yet. Be the first to purchase and tell us your opinion.