Zwilling Smoker Set, 28 cm
ZWILLING Plus
Buy New in Singapore
SGD 238.00
Free delivery above SGD 200
Ships from our warehouse in Singapore. All prices for items sold on Nyonya Cooking are inclusive of GST.
---
Meat, vegetables, fish and seafood will change flavour when it is smoked. If you like to add more depth of aroma to your food, use the traditional method of smoking food. The smoker set allows you to cook without disturbing smoke. You can use this set for steaming food too.
Smoked bacon or smoked duck. These food have exquisite flavours that are developed using the traditional smoking technique. With the smoker set, the SIGMA Classic base ensures a good heat distribution and excellent heat storage. This is a prerequisite for an intensive glow of wood chips and a perfect smoking result. Besides smoking food, the smoker set can also be used for steaming vegetables or other food such as [steamed chicken](https://www.nyonyacooking.com/recipes/steamed-chicken-with-goji-berries~BkFTDDivGqWQ.
Since it is a stainless steel 18/10 smoking set, the whole pot and the accompanying stainless steel sieve are dishwasher safe. The material is easy to clean, very robust and scratch-resistant. Of course, all parts of the smoking set including the stainless steel sieve are dishwasher safe and therefore easy to clean. Another quality feature of this base is the outer layer of magnetic stainless steel which allows you to use it on all types of stoves, including induction. Also suitable to use in the oven.
To use the wood chips, heat up the Zwilling smoking set at the highest temperature until water droplets are evaporated in a hiss. Then, reduce the heat to medium temperature and add 2 tablespoons of wood chips. For a more intense flavour, use 3 tablespoons of wood chips. Then, proceed with smoking your food at medium temperature and lower the heat when pot is fully heated.
---
Package Contents
Stainless steel smoker set pot and steam grill
---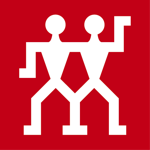 About Zwilling
The Zwilling brand has been synonymous with high-quality products since 1731 and is one of the world's oldest brands. Offering customers the very best kitchen and beauty products has always been Zwilling's passion. Zwilling works together with renowned designers, who share Zwilling's values and visions. The broad-based product range offers products for contemporary home kitchens—from knives and pots to frying pans, flatware and kitchen gadgets.
Product Reviews
Smoker Set, 28 cm has not been reviewed by the community yet. Be the first to purchase and tell us your opinion.