Zwilling Round Whistling Kettle, 1.7 L
ZWILLING Plus
Buy New in Singapore
SGD 138.00
Free delivery above SGD 200
Ships from our warehouse in Singapore. All prices for items sold on Nyonya Cooking are inclusive of GST.
---
This Italian designer stainless steel kettle can hold up to 1.5 litres of water. With high-quality material, water can be heated quickly and efficiently. The SIGMA Classic base ensures excellent heat distribution and storage while the whistling function is a security measure.
This round whistling kettle heats up to 1.5 litres of water very quickly and efficiently thanks to its high-quality stainless steel material. The special SIGMA Classic base is made of a precision press, which is always identical on ZWILLING cookware. It ensures excellent heat distribution and storage. This guarantees a fast boil and retaining the temperature as long as possible. Besides retaining heat, the kettle retains cold temperature very well.
The in-built whistling function which creates a subtle but noticeable sound once water begins boiling. This is a safety measure to avoid over spilling or accidents.
The signature glossy stainless steel outer makes this ZWILLING PLUS kettle very attractive. Designed by the Italian designer duo Thun & Rodriguez, the kettle showcases timeless and iconic design besides being solely visual. The kettle is suitable for all types of hob, including induction.
---
Package Contents
1 Kettle
---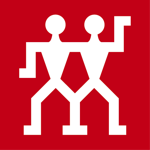 About Zwilling
The Zwilling brand has been synonymous with high-quality products since 1731 and is one of the world's oldest brands. Offering customers the very best kitchen and beauty products has always been Zwilling's passion. Zwilling works together with renowned designers, who share Zwilling's values and visions. The broad-based product range offers products for contemporary home kitchens—from knives and pots to frying pans, flatware and kitchen gadgets.
Product Reviews
Round Whistling Kettle, 1.7 L has not been reviewed by the community yet. Be the first to purchase and tell us your opinion.