Zwilling Pasta and Asparagus Pot, 16 cm 4.5 L
TWIN Specials
Buy New in Singapore
SGD 168.00
Free delivery above SGD 200
Ships from our warehouse in Singapore. All prices for items sold on Nyonya Cooking are inclusive of GST.
---
Specifications
Stainless Steel, Aluminium
The deep ZWILLING TWIN Specials asparagus and pasta pot is perfect for cooking asparagus or pasta in an upright position. This 16 cm diameter multi-purpose pot is also ideal for blanching, cooking and stewing vegetables.
The pot is made from stainless steel and has a magnetic base for use on all heat sources, including induction hobs. The base of the pot features a strong aluminium core that retains heat and distributes it equally throughout the pot. This means that the hob heat can be reduced quickly to save energy.
Inside this 4.5l capacity pot is a hooked basket made from stainless steel mesh. Since this basket makes it easier to drain the contents of the pot, a sieve is no longer required. Its easy-care satin surface means that the pot can be conveniently placed in a dishwasher for cleaning. Effortlessly create delicious asparagus and sophisticated pasta dishes in this multi-purpose pot.
High-quality 18/10 stainless steel finish, hygienic and neutral in taste
SIGMA Classic sandwich base
Excellent heat retention and distribution
Suitable for use on induction hobs
---
Package Contents
1 Pasta and Asparagus Pot
---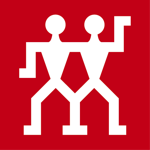 About Zwilling
The Zwilling brand has been synonymous with high-quality products since 1731 and is one of the world's oldest brands. Offering customers the very best kitchen and beauty products has always been Zwilling's passion. Zwilling works together with renowned designers, who share Zwilling's values and visions. The broad-based product range offers products for contemporary home kitchens—from knives and pots to frying pans, flatware and kitchen gadgets.
Product Reviews
Pasta and Asparagus Pot, 16 cm 4.5 L has not been reviewed by the community yet. Be the first to purchase and tell us your opinion.