Zwilling Oval Sharpening Steel
Buy New in Singapore
No Price Available
Free delivery above SGD 200
Ships from our warehouse in Singapore. All prices for items sold on Nyonya Cooking are inclusive of GST.
---
Specifications
High Carbon Stainless Steel
Made in Germany
Regular knife maintenance is important to keep your knife sharp and safe as a blunt knife is counterproductive and unsafe. The sharpening steel is needed to keep the knives in a pristine condition. For safe usage, the oval handle gives a sturdy grip when sharpening a knife.
The oval sharpening steel will bring your blunt knife to its former glory. All knives will lose its sharpness over time. Gordon Ramsay suggests to sharpen your knife each time after using. With the optimized length of the sharpening steel, you can reliably use it sharpen all sizes of knives. The oval plastic handle is comfortable and anti-slip, making knife sharpening safe.
The sharpening steel is insensitive to damage as it is made out of hard chrome-plated steel. This is all you need to sharpen your blades to guarantee a perfect cutting task to prepare a meal. After sharpening knives, you can either hang the blade using the ring at the end of the bolster or store it in a drawer.
---
Package Contents
1 Oval Sharpening Steel
---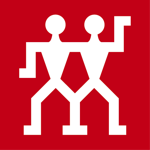 About Zwilling
The Zwilling brand has been synonymous with high-quality products since 1731 and is one of the world's oldest brands. Offering customers the very best kitchen and beauty products has always been Zwilling's passion. Zwilling works together with renowned designers, who share Zwilling's values and visions. The broad-based product range offers products for contemporary home kitchens—from knives and pots to frying pans, flatware and kitchen gadgets.
Product Reviews
Oval Sharpening Steel has not been reviewed by the community yet. Be the first to purchase and tell us your opinion.