Zwilling Non-Stick Frying Pan
ZWILLING Madura Plus
Buy New in Singapore
No Price Available
Free delivery above SGD 200
Ships from our warehouse in Singapore. All prices for items sold on Nyonya Cooking are inclusive of GST.
---
Specifications
Stainless Steel, Aluminium
Made in Italy
The frying pan from the ZWILLING Madura Plus range is ideal for preparing a multitude of meals such as pancakes, dishes, fish or rice. The pan has an elegant design from the renamed Italian Thun studio to make it an eyecatcher in any kitchen.
The frying pan can be used on any cooking surface including induction hobs. It has a Duraslide® Granite 4-ply non-stick coating that is especially hard wearing.
A solid forged aluminium core ensures even heat dispersal across the whole pan to gently and evenly cook any ingredient. The stainless steel layer and the pan's base makes the product suitable for any type of cooker. The ergonomically designed handle remains cool during cooking for ease of use and comfortable handling.
With this premium frying pan from ZWILLING, you can make a multitude of delicious pan-fried meals that will impress your guests. It is a practical kitchen aid to prepare a range of rice dishes, savoury fish and tasty pancakes for you and your guests.
4-ply Duraslide® Granite non-stick coating
Solid, forged aluminium core for very good heat conduction and even heat distribution
High-grade 18/10 stainless steel base – suitable for all types of cookers and specially optimised for use on induction hobs
Ergonomic, stay-cool handle
Designed by Studio Thun
The pan was designed by the Italian Thun studio and is ideal for slowly frying many different meals to make it a universal every day kitchen utensil.
---
Package Contents
1 Frying Pan
---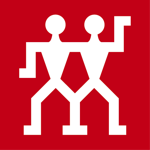 About Zwilling
The Zwilling brand has been synonymous with high-quality products since 1731 and is one of the world's oldest brands. Offering customers the very best kitchen and beauty products has always been Zwilling's passion. Zwilling works together with renowned designers, who share Zwilling's values and visions. The broad-based product range offers products for contemporary home kitchens—from knives and pots to frying pans, flatware and kitchen gadgets.
Product Reviews
Non-Stick Frying Pan has not been reviewed by the community yet. Be the first to purchase and tell us your opinion.