Zwilling Multi Roaster with Lid, 38 cm
ZWILLING Plus
Buy New in Singapore
SGD 198.00
Free delivery above SGD 200
Ships from our warehouse in Singapore. All prices for items sold on Nyonya Cooking are inclusive of GST.
---
Specifications
Stainless Steel, Aluminium
The oval multi roaster is 38 cm long, offering enough space for large poultry. It is ideal for frying and browning because its aluminium base is sandwiched between layers of stainless steel. This structure ensures that the heat is evenly distributed, and food is evenly cooked.
Die Griffe bleiben dagegen immer kühl. Beim langsamen Schmoren von Fleisch und anderen Lebensmitteln hat der Multi-Bräter aus der Reihe ZWILLING® Plus den Vorteil, dass sein Deckel dicht schließt. Es ist daher kaum zusätzliche Flüssigkeit erforderlich. Außerdem sparen Sie auf diese Weise Energiekosten, denn Sie können die Wärmezufuhr nach dem Anbraten stark reduzieren.
Den Deckel können Sie übrigens auch zum Braten verwenden, denn er besitzt ebenfalls einen SIGMA-Classic-Boden und reicht für kleinere Mengen vollkommen aus.
Der Multi-Bräter von ZWILLING eignet sich für jede Art Kochfeld und für den Backofen. Er besitzt eine kratzunempfindliche High-Gloss-Oberfläche, die edel aussieht, und kann nach dem Gebrauch in der Spülmaschine gereinigt werden. In diesem Bräter sollten Sie auch einmal eine leckere Lammkeule schmoren, die Sie zuvor in Rotwein eingelegt haben. Mit diesem Multi-Bräter gelingen Ihnen schmackhafte Mahlzeiten, die Ihre Freunde oder Verwandten bezaubern werden.
Hochwertige 18/10 Edelstahloberfläche, hygienisch und geschmacksneutral
SIGMA Classic Sandwichboden
Sehr gute Wärmespeicherung und Wärmeverteilung
Zur Nutzung im Backofen bis 240 °C geeignet
Induktionsgeeignet
Temperaturbeständig bis 240 °C
---
Package Contents
1 Multi Roaster, 1 Lid
---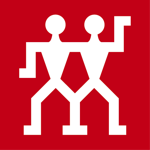 About Zwilling
The Zwilling brand has been synonymous with high-quality products since 1731 and is one of the world's oldest brands. Offering customers the very best kitchen and beauty products has always been Zwilling's passion. Zwilling works together with renowned designers, who share Zwilling's values and visions. The broad-based product range offers products for contemporary home kitchens—from knives and pots to frying pans, flatware and kitchen gadgets.
Product Reviews
Multi Roaster with Lid, 38 cm has not been reviewed by the community yet. Be the first to purchase and tell us your opinion.