Zwilling Multi-Purpose Shears
TWIN
Buy New in Singapore
No Price Available
Free delivery above SGD 200
Ships from our warehouse in Singapore. All prices for items sold on Nyonya Cooking are inclusive of GST.
---
Specifications
High Carbon Stainless Steel
Made in Germany
Multi-purpose shear has incredibly sharp blades and comfortable handles. Instead of using a knife and chopping board, these scissors are very handy in cutting vegetables or portioning meat with or without bone. The micro-serration on the blade easily cuts all textures.
A multi-purpose shear is an essential help in the kitchen. Use a pair of scissors instead of a knife and chopping board for fast and easy cutting tasks. It cuts ingredients into smaller parts precisely. Also works for meat with dense tendons or smaller bones. This is possible with the FRIODUR® ice-hardened micro serrated upper shear blade. Simultaneously, the scissors can be used to cut paper, cardboard or tougher materials like carpet. That's why it is multi-purpose!
The centre of the scissors is equiped with a built-in rotary opener to loosen stiff screw top lids. The large handle helps to hold the lids tightly without much effort. Several fingers can be accommodated into the handle so the scissors can be held safely and securely.
---
Package Contents
1 multi-purpose shears
---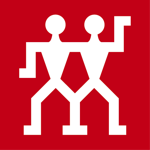 About Zwilling
The Zwilling brand has been synonymous with high-quality products since 1731 and is one of the world's oldest brands. Offering customers the very best kitchen and beauty products has always been Zwilling's passion. Zwilling works together with renowned designers, who share Zwilling's values and visions. The broad-based product range offers products for contemporary home kitchens—from knives and pots to frying pans, flatware and kitchen gadgets.
Product Reviews
Multi-Purpose Shears has not been reviewed by the community yet. Be the first to purchase and tell us your opinion.