Zwilling Milk Pot
TWIN Nova
Buy New in Singapore
SGD 59.80
Free delivery above SGD 200
Ships from our warehouse in Singapore. All prices for items sold on Nyonya Cooking are inclusive of GST.
---
Der 1,6 l fassende Milchtopf aus der TWIN® Nova-Serie von ZWILLING ist Ihr idealer Helfer in der Küche. Damit bereiten Sie nicht nur heiße Milch im Handumdrehen zu. Ein Kakao für die Kinder, ein Pudding oder andere Desserts gelingen mit diesem eleganten, modernen Topf mühelos.
Der Milchtopf ist mit seinem großen Fassungsvermögen für viele Rezepte geeignet. Durch den gefalteten Rand geht beim Ausgießen nichts daneben. Die kratzunempfindliche Oberfläche aus mattiertem Edelstahl mit smooth satin finish bleibt auch bei häufigem Gebrauch wie neu.
Der Topf mit einer Abmessung von 14 cm ist für alle Herdarten geeignet. Der SIGMA Classic Boden des Milchtopfs mit 1,6 l Fassungsvermögen sorgt mit seinem Aluminiumkern für eine optimale Wärmeverteilung. Mit passgenauen Glasdeckeln, die mit einer Silikondichtung das Austreten von Wasserdampf verhindern, können Sie zusätzlich Energie sparen. Sogar im Backofen können Sie den Milchtopf einsetzen. Überraschen Sie Ihre Familie dank dieses vielseitigen und cleveren Kochgeschirrs doch einfach mal wieder mit etwas Süßem.
---
Package Contents
1 Milk Pot
---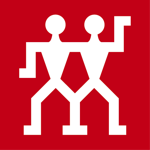 About Zwilling
The Zwilling brand has been synonymous with high-quality products since 1731 and is one of the world's oldest brands. Offering customers the very best kitchen and beauty products has always been Zwilling's passion. Zwilling works together with renowned designers, who share Zwilling's values and visions. The broad-based product range offers products for contemporary home kitchens—from knives and pots to frying pans, flatware and kitchen gadgets.
Product Reviews
Milk Pot has not been reviewed by the community yet. Be the first to purchase and tell us your opinion.