Zwilling Knife Set Bamboo Block, 5 pcs.
ZWILLING Pro
Buy New in Singapore
No Price Available
Free delivery above SGD 200
Ships from our warehouse in Singapore. All prices for items sold on Nyonya Cooking are inclusive of GST.
---
Specifications
Made in Germany
ZWILLING Pro 5 pieces knife block. Ideal for the preparation of Asian cuisine as it includes a Chinese chef's knife, a santoku and paring knife, plus a honing steel.
Includes paring, santoku and Chinese chef's knives
Plus 23 cm honing steel and a bamboo block
Perfect for preparing Asian cuisine
ZWILLING Pro knives are made in Germany
---
Package Contents
1 Paring knife, 1 Santoku knife, 1 Chinese chefs knife, 1 Knife block bamboo
---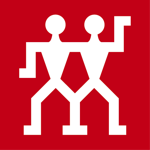 About Zwilling
The Zwilling brand has been synonymous with high-quality products since 1731 and is one of the world's oldest brands. Offering customers the very best kitchen and beauty products has always been Zwilling's passion. Zwilling works together with renowned designers, who share Zwilling's values and visions. The broad-based product range offers products for contemporary home kitchens—from knives and pots to frying pans, flatware and kitchen gadgets.
Product Reviews
Knife Set Bamboo Block, 5 pcs. has not been reviewed by the community yet. Be the first to purchase and tell us your opinion.