Zwilling Knife and Scissors Set, 3 pcs.
FOUR STAR
Buy New in Singapore
SGD 298.00
Free delivery above SGD 200
Ships from our warehouse in Singapore. All prices for items sold on Nyonya Cooking are inclusive of GST.
---
Specifications
High Carbon Stainless Steel
Made in Germany
The paring knife, chef knife and kitchen scissors from the TWIN® Four Star II range are great tools for both professional chefs and home cooks. They cut and clean ingredients with ease. With the ergonomic design, the tools guarantee safe and comfortable handling.
The 3-piece set consists of a two knives and a kitchen scissors. The paring knife doubles as a garnishing knife. It is best for cutting and peeling fruits and vegetables. Need precision in detail, this is the knife you'll need. The chef's knife is your all-rounder knife which cuts meat, fish, vegetables and fruits with its broad and strong blade. You will be complete with a multi-purpose kitchen scissors. Its ergonomic design and strong blade make it easy to cut meat, tendons or even small bones.
Zwilling's special steel manufacturing process has the perfect chromium and carbon content and the FRIODUR® blade is also enhanced by a special ice-hardening technique which makes the blade harder and sharper. They will also not stain or chip and can retain their sharpness longer.
The bolster is seamless, ensuring no annoying edges between the handle and the blade. It also provides the right balance and acts as a finger guard. The concealed tang is permanently casted in the plastic handle, providing it optimum balance and safe handling.
---
Package Contents
1 Paring Knife, 1 Chef's Knife, 1 Multi-Purpose Shears
---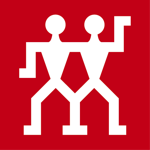 About Zwilling
The Zwilling brand has been synonymous with high-quality products since 1731 and is one of the world's oldest brands. Offering customers the very best kitchen and beauty products has always been Zwilling's passion. Zwilling works together with renowned designers, who share Zwilling's values and visions. The broad-based product range offers products for contemporary home kitchens—from knives and pots to frying pans, flatware and kitchen gadgets.
Product Reviews
Knife and Scissors Set, 3 pcs. has not been reviewed by the community yet. Be the first to purchase and tell us your opinion.