Miyabi Kitchen Shears, 220 mm
Buy New in Singapore
SGD 49.80
Free delivery above SGD 200
Ships from our warehouse in Singapore. All prices for items sold on Nyonya Cooking are inclusive of GST.
---
Specifications
Made in Japan
The Miyabi made in Japan multi-purpose scissors is a versatile kitchen tool needed in every kitchen. It cuts herbs, vegetables and even packaging with ease. The design includes micro-serrated blades to ease cutting, an inbuilt bone breaker and a bottle cap opener.
Switch your knife and cutting board for a pair of multipurpose shear. The Miyabi kitchen scissors is versatile tool which cuts ingredients precisely. Herbs, long beans or bok choy can be portioned easily with this shears. The micro serrated blades allow cutting of other ingredients such as meat and fish with bones done without much effort.
Distinctive D-shaped handles are made for comfort and safety, allowing a stable grip when cutting. This kitchen shear has a hooked designed on one side of the blade that acts as a bone breaker and the center provides a convinient screw cap and bottle opener.
---
Package Contents
1 Kitchen Shears
---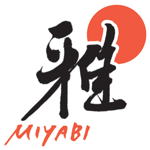 About Miyabi
It takes more than 100 steps and 42 days to make one knife worthy of the MIYABI brand. Each knife goes from the hands of skilled artisans to yours—ensuring you get the finest caliber. We craft the knives in Seki, Japan's samurai-sword making capital since the 14th century. You get the best of both worlds: German engineering and Japanese craftsmanship, for long-lasting durability and scalpel-like sharpness. Making you the master of precision cuts.
Product Reviews
Kitchen Shears, 220 mm has not been reviewed by the community yet. Be the first to purchase and tell us your opinion.