Zwilling High Stock Pot, 24 cm 8 L
ZWILLING Moment
Buy New in Singapore
SGD 138.00
Free delivery above SGD 200
Ships from our warehouse in Singapore. All prices for items sold on Nyonya Cooking are inclusive of GST.
---
Specifications
Der hohe Kochtopf von ZWILLING® bietet mit 8 l Volumen Platz für eine große Menge von Pasta, Gemüse und Fleisch. Mit seinem Durchmesser von 24 cm nimmt er nicht unnötig viel Platz auf der Herdplatte und im Küchenschrank ein.
Er eignet sich für sämtliche Herdarten vom klassischen Gasherd bis zum innovativen Induktionsherd. Praktische Details wie die Füllskala und der gefaltete Rand erleichtern Ihnen das Abmessen und Ausgießen von Flüssigkeiten. Der Deckel schließt perfekt ab und ermöglicht dadurch ein energieeffizienteres Kochen.
Mit den Seitengriffen in ergonomischer Form lässt sich der Topf sicher handhaben. Auch der Deckel ist mit einem stabilen Griff versehen. Im Sandwich-Boden befindet sich ein Aluminiumkern, der für eine optimale Wärmeregulierung sorgt und die Hitze speichert. So kann die Herdplatte frühzeitig niedriger geschaltet werden. Mit seiner satinierten, unempfindlichen Oberfläche ist der Kochtopf spülmaschinengeeignet. Der hohe Topf der Serie ZWILLING® Moment zeigt sich vielseitig und ist eine ideale Lösung, wenn Sie viele Gäste haben.
Hochwertige 18/10 Edelstahloberfläche, hygienisch und geschmacksneutral
SIGMA Classic+ Sandwichboden
Sehr gute Wärmespeicherung und Wärmeverteilung
Integrierte Füllskala
Induktionsgeeignet
---
Package Contents
1 High Stock Pot, 1 Lid
---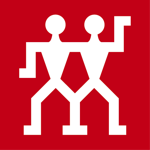 About Zwilling
The Zwilling brand has been synonymous with high-quality products since 1731 and is one of the world's oldest brands. Offering customers the very best kitchen and beauty products has always been Zwilling's passion. Zwilling works together with renowned designers, who share Zwilling's values and visions. The broad-based product range offers products for contemporary home kitchens—from knives and pots to frying pans, flatware and kitchen gadgets.
Product Reviews
High Stock Pot, 24 cm 8 L has not been reviewed by the community yet. Be the first to purchase and tell us your opinion.