Ballarini Glass Lid with Igloo Knob
Buy New in Singapore
SGD 25.80
Free delivery above SGD 200
Ships from our warehouse in Singapore. All prices for items sold on Nyonya Cooking are inclusive of GST.
---
The glass lid Iis fitted with an igloo handle that allows steam to be released or contained within the pan during cooking. The special ergonomic of the handle makes it easy to hold. It's also very safe as the high-quality material doesn't heat up during cooking.
The steam can escape through the steam outlet valve while cooking, despite the lid being closed. So you do not have to open it during cooking to release the excess steam. Using the glass lid in your kitchen, you can always keep an eye on your dishes and, as needed. This helps in regulating the heat in an energy-efficient manner.
Tummy glass lid
Equipped with the Igloo knob with steam outlet valve
The steam can escape during cooking even with the lid closed.
---
Package Contents
1 Glass Lid
---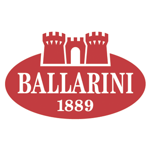 About Ballarini
To us, "Made in Italy" means much more than originating in a place on a map. For over 120 years, we've infused Italian heritage, family values, and local tradition into every piece of Ballarini cookware. We design every product as if it's for our own kitchen—because as far as we're concerned, everyone who cooks with Ballarini is part of our extended family.
Product Reviews
Glass Lid with Igloo Knob has not been reviewed by the community yet. Be the first to purchase and tell us your opinion.