Zwilling Frying Pan Coated, 26 cm
ZWILLING Moment
Buy New in Singapore
No Price Available
Free delivery above SGD 200
Ships from our warehouse in Singapore. All prices for items sold on Nyonya Cooking are inclusive of GST.
---
Mit der Bratpfanne von ZWILLING wird das Kochen zu einem Erlebnis. Sie können damit Fisch oder Gemüse anbraten. Durch die PTFE-Beschichtung haften die Nahrungsmittel selbst dann nicht an der Pfanne, wenn Sie nur sehr wenig Fett verwenden.
Daher hilft Ihnen die Bratpfanne von ZWILLING nicht nur dabei, sehr schmackhafte Menüs zuzubereiten. Sie ist auch ein Hilfesteller für gesunde und fettarme Ernährung. Diese Edelstahlpfanne mit einer Höhe von 6 cm und einer Abmessung von 26 cm können Sie auf allen verschiedenen Herdarten verwenden – selbst auf dem Induktionskochfeld. Dies gibt Ihnen noch kreativere Gestaltungsmöglichkeiten. Der SIGMA-Classic-Boden sorgt dafür, dass sich die Wärme gut verteilt, sodass Sie die Zutaten gleichmäßig anbraten können. Sehr praktisch ist der gefaltete Rand, der ein Nachtropfen beim Ausgießen verhindert. Mit dieser Bratpfanne aus der Serie ZWILLING® Moment verwöhnen Sie sich und Ihre Familie durch schmackhafte und gesunde Gerichte.
Duraslide® Ultra Antihaftbeschichtung
SIGMA Classic Sandwichboden
Sehr gute Wärmespeicherung und Wärmeverteilung
Induktionsgeeignet
---
Package Contents
1 Frying Pan Coated
---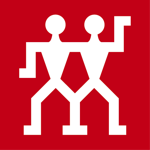 About Zwilling
The Zwilling brand has been synonymous with high-quality products since 1731 and is one of the world's oldest brands. Offering customers the very best kitchen and beauty products has always been Zwilling's passion. Zwilling works together with renowned designers, who share Zwilling's values and visions. The broad-based product range offers products for contemporary home kitchens—from knives and pots to frying pans, flatware and kitchen gadgets.
Product Reviews
Frying Pan Coated, 26 cm has not been reviewed by the community yet. Be the first to purchase and tell us your opinion.