Zwilling Fibrewood Chopping Board
Buy New in Singapore
No Price Available
Free delivery above SGD 200
Ships from our warehouse in Singapore. All prices for items sold on Nyonya Cooking are inclusive of GST.
---
This elegant lightweight chopping board is great to be used with a knife to cut food. Fibrewood as a material is durable and it also protects the blades of your knives, keeping the knives sharp longer. It can also be used on either side to separate vegetables and meat cutting.
An elegant chopping board which fits any modern kitchen. This chopping board is made out of fibrewood, a premium material which protects the blades of your knives and keeps them sharper for a longer period of time. Due to its light weight, the chopping board is easy to use. It can be used to cut ingredients of all types of hardness. From bread to mincing meat, this is board is ideal as it doesn't slip. You can use both sides of the board so that the flavours of each type of ingredient will remain distinct.
Designed elegantly, the board doesn't stain easily because of its dark colour. It is also made from environmentally friendly natural wood fibre are not only knife friendly but it is non porous and do not harbour bacteria, stains or odours. Also great for serving snacks or finger food.
---
Package Contents
1 Fibrewood Chopping Board
---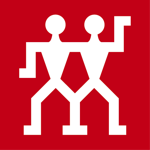 About Zwilling
The Zwilling brand has been synonymous with high-quality products since 1731 and is one of the world's oldest brands. Offering customers the very best kitchen and beauty products has always been Zwilling's passion. Zwilling works together with renowned designers, who share Zwilling's values and visions. The broad-based product range offers products for contemporary home kitchens—from knives and pots to frying pans, flatware and kitchen gadgets.
Product Reviews
Fibrewood Chopping Board has not been reviewed by the community yet. Be the first to purchase and tell us your opinion.