Zwilling Deluxe Poultry Shears
Buy New in Singapore
No Price Available
Free delivery above SGD 200
Ships from our warehouse in Singapore. All prices for items sold on Nyonya Cooking are inclusive of GST.
---
Specifications
High Carbon Stainless Steel
Made in Germany
The sharp ZWILLING poultry scissors cut through tendons and bones with ease thanks to their perfect power transmission. The 25.5 cm curved handle makes them easy to manage.
Portioning chicken or duck can be a messy affair. The skin might be teared off during the process, resulting in a not very pretty dish. Which is why a poultry shear so helpful. The serrated blade clings on to the meat while the sharpness cuts through with ease. The special bone breaker function makes cutting meat with bigger bones effortless. Chicken legs for example can then be conveniently prepared or served individually.
The scissors are made with a special formula steel which is sturdy which reduces the risk of injury. Having a serrated blade prevents slipping of food. Of course, this is another safety functionality. The fibre-glass reinforced plastic handles are shatter-proof too!
---
Package Contents
1 poultry scissors
---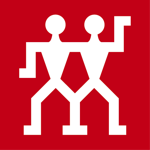 About Zwilling
The Zwilling brand has been synonymous with high-quality products since 1731 and is one of the world's oldest brands. Offering customers the very best kitchen and beauty products has always been Zwilling's passion. Zwilling works together with renowned designers, who share Zwilling's values and visions. The broad-based product range offers products for contemporary home kitchens—from knives and pots to frying pans, flatware and kitchen gadgets.
Product Reviews
Deluxe Poultry Shears has not been reviewed by the community yet. Be the first to purchase and tell us your opinion.