Zwilling Cookware Set, 5 pcs.
ZWILLING Base
Buy New in Singapore
SGD 268.00
Free delivery above SGD 200
Ships from our warehouse in Singapore. All prices for items sold on Nyonya Cooking are inclusive of GST.
---
Specifications
Stainless Steel, Aluminium
The 5-piece cookware set by ZWILLING® Base is the perfect versatile set, because this set includes not only several pots with different capacities, but also a pan.
With this set, you can be creative and conjure up daily new dishes for yourself and your loved ones. It also helps you save energy, because the pots and the pan are made of high quality materials and have multi-layered sandwich floors with aluminium core, which heat up quickly and evenly.
The ZWILLING® Base 5 piece cookware set includes three differently sized cooking pots with lids, which can be easily handled by their relatively wide handles. Their covers close to fit, so you can reduce the temperature of the hob. The tight-fitting lids also enable low-water cooking. All the pots of this set include an integrated filling scale, to ensure you are including the most accurate volumes of ingredients for your dish. The set is completed by the frying pan, where you can cook dishes of all kinds.
The 5-piece cookware set by ZWILLING® is made of stainless 18/10 stainless steel, which is scratch-resistant, hygienic, tasteless and easy to care for. It is also suitable for use on induction hobs due to the magnetic 18/0 stainless steel trays.
Pouring rim for accurate pouring without dripping.
Integrated filling scale for exact measuring of filling quantities.
Tight-fitting lids for energy-saving and low-water cooking.
Suitable for all types of stoves, including induction hotplates as well as for use in the oven.
Multi-layered "sandwich" floor SIGMA Classic +
---
Package Contents
1 Stock pot 2.0 l, 1 Stock pot 6.0 l, 1 Stew pot 3.0 l, 1 Sauce pan without lid 1.5 l, 1 Frying pan
---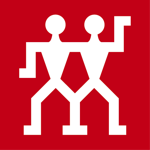 About Zwilling
The Zwilling brand has been synonymous with high-quality products since 1731 and is one of the world's oldest brands. Offering customers the very best kitchen and beauty products has always been Zwilling's passion. Zwilling works together with renowned designers, who share Zwilling's values and visions. The broad-based product range offers products for contemporary home kitchens—from knives and pots to frying pans, flatware and kitchen gadgets.
Product Reviews
Cookware Set, 5 pcs. has not been reviewed by the community yet. Be the first to purchase and tell us your opinion.