Zwilling Cookware Set, 5 pcs.
ZWILLING Essence
Buy New in Singapore
SGD 498.00
Free delivery above SGD 200
Ships from our warehouse in Singapore. All prices for items sold on Nyonya Cooking are inclusive of GST.
---
Specifications
Stainless Steel, Aluminium
The five-piece set of cookware from the ZWILLING Essence series provides the ideal equipment for people appreciating an appealing look in addition to great functionality. It has been created by Stefan Schöning and is characterised by its beautiful design.
The five pots in this set feature a SIGMA Classic+ base, consisting of a top layer of 18/10 stainless steel, which is neutral in taste, hygienic and easy to clean. The 4 mm aluminium core retains heat and distributes it evenly across the entire base up to its edge. The bottom layer is made of magnetic 18/0 stainless steel enabling you to use the pots on induction hobs.
The cast stainless steel handles are particularly comfortable to handle. Glass lids are another practical bonus with this set, allowing you to keep an eye on your cooking. They are tightly fitting ensuring energy-saving cooking with minimal water. Prepare a variety of dishes from small snacks to whole menus with this high-quality and beautiful set of cookware by ZWILLING.
SIGMA Classic+ sandwich base
Excellent heat retention and distribution
Elegant cast stainless steel handles for particularly comfortable handling
Tight-fitting glass lid for energy-saving cooking with little water you can keep an eye on
Integrated measuring scale
---
Package Contents
1 Stew pot 3.0 l, 1 Stock pot 2.0 l, 1 Stock pot 3.5 l, 1 Stock pot 6.0 l, 1 Sauce pan without lid 1.5 l
---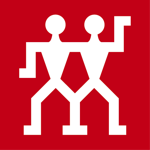 About Zwilling
The Zwilling brand has been synonymous with high-quality products since 1731 and is one of the world's oldest brands. Offering customers the very best kitchen and beauty products has always been Zwilling's passion. Zwilling works together with renowned designers, who share Zwilling's values and visions. The broad-based product range offers products for contemporary home kitchens—from knives and pots to frying pans, flatware and kitchen gadgets.
Product Reviews
Cookware Set, 5 pcs. has not been reviewed by the community yet. Be the first to purchase and tell us your opinion.