Zwilling Cookware Set, 5 pcs.
ZWILLING Quadro
Buy New in Singapore
No Price Available
Free delivery above SGD 200
Ships from our warehouse in Singapore. All prices for items sold on Nyonya Cooking are inclusive of GST.
---
Specifications
Stainless Steel, Aluminium
The five-piece cookware set from the ZWILLING® Quadro range consists of three cooking pots with diameters of 16, 20 and 24 cm, a large 20 cm stew pot and a 16 cm saucepan.
Apart from the saucepan, all pots are equipped with tailor-made, tight-fitting glass lids. Your kitchen cookware is nearly complete with this set.
The series' pots all have a SIGMA Classic bottom consisting of two layers of stainless steel wrapped around an aluminium core. This core distributes heat rapidly and evenly yet retains heat effectively. The stainless steel makes the pots hygienic, neutral in taste, scratch-resistant and easy to clean. These pots can be used on any cooker, including induction hobs. You can also use them in the oven to slowly braise food.
The five-piece cookware set from ZWILLING is very practical to use, but it also makes a great decorative addition to your kitchen thanks to its shiny finishing. You can use these pots to cook complete menus and whip up dishes that will delight your guests, because the pots are suitable for cooking potatoes, pasta and vegetables, whereas the stew pot is excellent for stewing, braising and roasting meat and the saucepan is ideal for delicious sauces.
High-quality 18/10 stainless steel finish, hygienic and neutral in taste
SIGMA Classic sandwich base
Very good heat retention and distribution
Integrated measuring scale
Suitable for use on induction hobs
---
Package Contents
1 Stew pot 3.0 l, 1 Stock pot 2.4 l, 1 Stock pot 4.0 l, 1 Stock pot 6.0 l, 1 Sauce pan without lid 1.5 l
---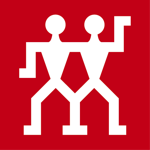 About Zwilling
The Zwilling brand has been synonymous with high-quality products since 1731 and is one of the world's oldest brands. Offering customers the very best kitchen and beauty products has always been Zwilling's passion. Zwilling works together with renowned designers, who share Zwilling's values and visions. The broad-based product range offers products for contemporary home kitchens—from knives and pots to frying pans, flatware and kitchen gadgets.
Product Reviews
Cookware Set, 5 pcs. has not been reviewed by the community yet. Be the first to purchase and tell us your opinion.