Zwilling Cookware Set, 3 pcs.
ZWILLING Joy
Buy New in Singapore
SGD 198.00
Free delivery above SGD 200
Ships from our warehouse in Singapore. All prices for items sold on Nyonya Cooking are inclusive of GST.
---
Specifications
Stainless Steel, Aluminium
The Joy cookware series is made for the demanding amateur cook and the perfect starting point for a journey of culinary discovery. This modern yet timeless design looks perfectly at home in all open-plan kitchen.
Experience a perfect entry into the world of cooking with the three piece cookware set by ZWILLING Joy. Its modern and timeless design will fit in your kitchen and tempt you to try out your favourite recipes. Watch your food through the tightly closing glass lid which enables you to cook in an energy-saving way. The seal on the glass lid allows for energy-saving cooking while providing a clear view of the food inside.
On the inside of the cookware body, the aluminium core is surrounded by stainless 18/10 stainless steel. On the outside of the cookware body is easy to clean magnetic 18/0 stainless steel - the prerequisite for cooking on induction. Of course, you can also use your cookware made with SIGMA Classic-Floor on all other hobs
Stock pot Base diameter: 22.4 cm Width: 25.3 cm Diameter: 24 cm Height without lid: 14.3 cm Height: 20.3 cm Length: 34.5 cm Volume: 6lt
Stew Pot Base diameter: 18.4 cm Width: 21.3 cm Diameter: 20 cm Height: 15.5 cm Height without lid: 10 centimeters Length: 29.8 cm Volume: 2.9lt
Saucepan Without Lid Base diameter: 14.5 cm Width: 17,3 cm Diameter: 16 cm Height: 8 cm Height without lid: 8 cm Length: 33.4 cm Volume: 1.5lt
---
Package Contents
1 Stock Pot 24 cm, 1 Stew Pot 20 cm, 1 Sauce Pan without Lid
---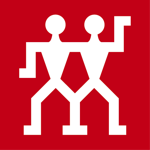 About Zwilling
The Zwilling brand has been synonymous with high-quality products since 1731 and is one of the world's oldest brands. Offering customers the very best kitchen and beauty products has always been Zwilling's passion. Zwilling works together with renowned designers, who share Zwilling's values and visions. The broad-based product range offers products for contemporary home kitchens—from knives and pots to frying pans, flatware and kitchen gadgets.
Product Reviews
Cookware Set, 3 pcs. has not been reviewed by the community yet. Be the first to purchase and tell us your opinion.