Zwilling Cleaver TWINSHARP Knife Set
ZWILLING Gourmet
Buy New in Singapore
No Price Available
Free delivery above SGD 200
Ships from our warehouse in Singapore. All prices for items sold on Nyonya Cooking are inclusive of GST.
---
Specifications
Made in Germany
Das chinesische Kochmesser der Serie ZWILLING Gourmet ist ein praktischer und vielseitiger Helfer in der Küche. Gemüse oder Zwiebeln lassen sich mit dem hochwertigen Küchenutensil ebenso mühelos schneiden wie die verschiedenen Fleischsorten.
Um eine optimale Stabilität zu ermöglichen, ist die FRIDOUR eisgehärtete Klinge außerdem aus einem einzigen Stück hochwertigen Stahls gefertigt.
Mit der großen Klingenfläche lassen sich die kleingeschnittenen Zutaten einfach in das Kochgeschirr transportieren. Damit die flexible und korrosionsbeständige Klinge jederzeit die nötige Schärfe besitzt, gehört außerdem ein Messerschärfer zu dem 2-teiligen Messerset, der ideal auf den Stahl des vielseitigen Küchenmessers abgestimmt ist. Mit dem leichten chinesischen Kochmesser aus der Serie ZWILLING Gourmet zerteilen Sie gekonnt die Zutaten für Ihre leckeren Gerichte.
Stabile, korrosionsbeständige und flexible Klingen aus rostfreiem Spezialstahl
Perfekt ausbalanciertes Messer für ermüdungsfreies Arbeiten
Ergonomischer Griff aus Kunststoff im Drei-Nieten-Design mit gelasertem ZWILLING Logo auf der mittleren Niete
---
Package Contents
1 Knife Sharpener (Black), 1 Chinese Cooking Knife
---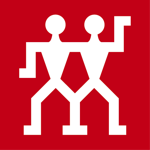 About Zwilling
The Zwilling brand has been synonymous with high-quality products since 1731 and is one of the world's oldest brands. Offering customers the very best kitchen and beauty products has always been Zwilling's passion. Zwilling works together with renowned designers, who share Zwilling's values and visions. The broad-based product range offers products for contemporary home kitchens—from knives and pots to frying pans, flatware and kitchen gadgets.
Product Reviews
Cleaver TWINSHARP Knife Set has not been reviewed by the community yet. Be the first to purchase and tell us your opinion.