Zwilling Cleaver Shear Knife Set, 2 pcs.
ZWILLING Gourmet
Buy New in Singapore
No Price Available
Free delivery above SGD 200
Ships from our warehouse in Singapore. All prices for items sold on Nyonya Cooking are inclusive of GST.
---
Specifications
High Carbon Stainless Steel
Made in Germany
Often associated with Chinese cuisine, the cleaver is a tough broad knife which cuts and chops through food of all textures. It is also ideal for lighter cutting tasks with vegetables or fruits. The set is completed with the poultry shear that cut chicken or duck with ease.
This set of cleaver and poultry shear is ideal for a someone who has an affinity for Chinese cuisine especially. The cleaver consists of a broad steel which is able to handle high pressure of chopping through meat or bones. Very similar to an axe. With its weight and hard steel, the blade chops straight through even the hardest ingredient with very little pressure. Use the weight and the size of the blade to smash aromatics like lemon grass or garlic to release its aroma before cooking.
In many Chinese dishes, poultry is often cooked as a whole. Hence, a poultry shear will be helpful if you have always found it difficult to carve a chicken or chop through bones. This shear comes with a special function to break bones and its serrated blade allow you to cut duck, goose or even lobster effortlessly.
Both cleaver and shear are made with a special ice-hardening process, guaranteeing a set of very durable tools. The safeguard on the scissors and the knife's ergonomic handle design guarantees safe usage.
---
Package Contents
1 Poultry Shear, 1 Chinese Cooking Knife
---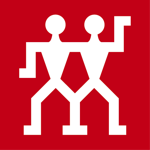 About Zwilling
The Zwilling brand has been synonymous with high-quality products since 1731 and is one of the world's oldest brands. Offering customers the very best kitchen and beauty products has always been Zwilling's passion. Zwilling works together with renowned designers, who share Zwilling's values and visions. The broad-based product range offers products for contemporary home kitchens—from knives and pots to frying pans, flatware and kitchen gadgets.
Product Reviews
Cleaver Shear Knife Set, 2 pcs. has not been reviewed by the community yet. Be the first to purchase and tell us your opinion.