Zwilling Cleaver Knife Block Set, 5 pcs.
ZWILLING Gourmet
Buy New in Singapore
No Price Available
Free delivery above SGD 200
Ships from our warehouse in Singapore. All prices for items sold on Nyonya Cooking are inclusive of GST.
---
Specifications
Stainless Steel, Beechwood
Made in Germany
Mit dem 5-teiligen Messerblock aus der Serie ZWILLING Gourmet erhalten Sie ein umfassendes Set an Küchenmessern deren Klingen aus Spezialstahl bestehen. Zudem wurden diese eisgehärtet, wodurch die Kochmesser enorm widerstandsfähig, langlebig und korrosionsbeständig werden.
Der Buchenmesserblock mit dem ZWILLING-Logo fungiert nicht nur als Blickfang in Ihrer Küche, sondern bietet einen sicheren Aufbewahrungsort für Ihre Küchenmesser, deren Klingen hier gut geschützt sind. Der Messerblock ist mit einem Spick- und Garniermesser (Klingenlänge 10 cm), einem Kochmesser (Klingenlänge 20 cm), einem chinesischen Kochmesser (18 cm) sowie einem Hackmesser (Klingenlänge 15 cm) bestückt. Der schwarze Kunststoffgriff ist ergonomisch geformt und liegt gut in der Hand. Mit diesen Profimessern macht das Kochen für Ihre Lieben gleich doppelt so viel Spaß!
Stabile, korrosionsbeständige und flexible Klingen aus rostfreiem Spezialstahl
Perfekt ausbalanciertes Messer für ermüdungsfreies Arbeiten
Ergonomischer Griff aus Kunststoff im Drei-Nieten-Design mit gelasertem ZWILLING Logo auf der mittleren Niete
Hergestellt in Solingen
---
Package Contents
1 Spick- und Garniermesser, 1 Kochmesser, 1 Chinese Cooking Knife, 1 Chopper Knife, 1 Knife Block for 4
---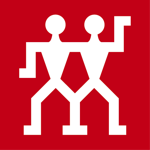 About Zwilling
The Zwilling brand has been synonymous with high-quality products since 1731 and is one of the world's oldest brands. Offering customers the very best kitchen and beauty products has always been Zwilling's passion. Zwilling works together with renowned designers, who share Zwilling's values and visions. The broad-based product range offers products for contemporary home kitchens—from knives and pots to frying pans, flatware and kitchen gadgets.
Product Reviews
Cleaver Knife Block Set, 5 pcs. has not been reviewed by the community yet. Be the first to purchase and tell us your opinion.