Zwilling Chef's Knife Block Set, 6 pcs.
ZWILLING Gourmet
Buy New in Singapore
No Price Available
Free delivery above SGD 200
Ships from our warehouse in Singapore. All prices for items sold on Nyonya Cooking are inclusive of GST.
---
Specifications
Beechwood, Stainless Steel
Made in Germany
With the 6 pieces knife block of the ZWILLING Gourmet product series, you obtain high quality cutting tools with which cooking will be twice as fun.
Die FRIODUR® Klingen der Kochmesser sind eisgehärtet und werden dadurch enorm robust und korrosionsbeständig. Zudem liegt der optimal ausbalancierte, schwarze Kunststoffgriff gut in der Hand und sorgt für ein sicheres Schneiden.
Der formschöne Messerblock aus Buchenholz ist mit einem Gemüsemesser (Klingenlänge 8 cm), einem Fleischmesser (16 cm), einem Kochmesser (20 cm)und einem Brotmesser (20 cm) bestückt. Mit dem im Messerset enthaltenen Wetzstahl können die Klingen bei Bedarf geschärft werden. So lässt es sich mit dem ZWILLING Gourmet Messerblock mit Freude kochen.
FRIODUR® eisgehärtete Klingen für besonders lange Haltbarkeit der Schneide und Korrosionsbeständigkeit
Durch geringes Gewicht, ergonomisches Design und ausgewogene Balance angenehm in der Handhabung
Ergonomischer Griff aus Kunststoff im Drei-Nieten Design mit gelasertem ZWILLING Logo auf der mittleren Niete
Fugenloser Übergang zwischen Griff und Klinge
Hergestellt im Werk Solingen
---
Package Contents
1 Knife Sharpener, 1 Vegetable Knife, 1 Boning Knife, 1 Slicing Knife, 1 Bread Knife, 1 Knife Block for 5
---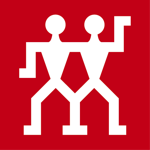 About Zwilling
The Zwilling brand has been synonymous with high-quality products since 1731 and is one of the world's oldest brands. Offering customers the very best kitchen and beauty products has always been Zwilling's passion. Zwilling works together with renowned designers, who share Zwilling's values and visions. The broad-based product range offers products for contemporary home kitchens—from knives and pots to frying pans, flatware and kitchen gadgets.
Product Reviews
Chef's Knife Block Set, 6 pcs. has not been reviewed by the community yet. Be the first to purchase and tell us your opinion.