Zwilling Bread Knife, 200 mm
TWIN Cuisine
Buy New in Singapore
SGD 238.00
Free delivery above SGD 200
Ships from our warehouse in Singapore. All prices for items sold on Nyonya Cooking are inclusive of GST.
---
Specifications
High Carbon Stainless Steel
Made in Germany
The wavecut edge from the TWIN® Cuisine bread knife cuts effortlessly through hard bread crusts and slices thinly and cleanly, thanks to its aggressive prongs. It is forged from a single piece of steel, designed in Italy and manufactured in Germany.
A bread knife is needed to cut through bread without crushing it. The serrated blades are able to grab and hold the structure of the bread as it saws through without any push or tear while slicing. The knife is very helpful when cutting other soft and tender food such as fruits. This knife from the TWIN® Cuisine range is also known to have a concealed tang, where the blade extends into the easy-to-clean plastic handle which doesn't deform with fluctuating temperatures.
Zwilling's special steel manufacturing process has the perfect chromium and carbon content and the FRIODUR® blade is also enhanced by a special ice-hardening technique which makes the boning knife harder and sharper. They will also not stain or chip and can retain their sharpness longer.
The bolster is seamless, ensuring no annoying edges between the handle and the blade. It also provides the right balance and acts as a finger guard. The handle is made of a plain black plastic material without rivets for fatigue-free and safe handling.
---
Package Contents
1 Bread Knife
---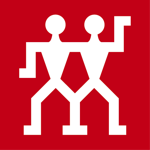 About Zwilling
The Zwilling brand has been synonymous with high-quality products since 1731 and is one of the world's oldest brands. Offering customers the very best kitchen and beauty products has always been Zwilling's passion. Zwilling works together with renowned designers, who share Zwilling's values and visions. The broad-based product range offers products for contemporary home kitchens—from knives and pots to frying pans, flatware and kitchen gadgets.
Product Reviews
Bread Knife, 200 mm has not been reviewed by the community yet. Be the first to purchase and tell us your opinion.