Zwilling Advance Frying Pan
ZWILLING Madura
Buy New in Singapore
SGD 89.80
Free delivery above SGD 200
Ships from our warehouse in Singapore. All prices for items sold on Nyonya Cooking are inclusive of GST.
---
Specifications
Made in Italy
Zwilling granite coated non-stick pan everyone would need at home. It glides the dishes easily even with the lack of oil. Best of all, this pan requires very little care as grease is washed off easily. Handle stays cool throughout cooking, best for one pan quick meals.
Need a non-stick pan that guarantees easy cooking? It doesn't need much oil, cleans off easily and above all, no need for any extra care. Zwilling Madura pan is what we are talking about. It does pan frying, fried rice or fried noodles easily. Wanting to keep your stir-fried some kung pao chicken warm until the rest of the family comes home? Easy! Slip this into the oven. Zwilling Madura's handle stays cool during cooking and has forged aluminium construction which provides excellent heat retention and distribution. The high-grade 18/10 stainless steel base makes it suitable for all types of cookers and specially optimised for use on induction hobs.
Unlike traditional non-stick pans, this pan is extremely durable with 3 layers of Duraslide® Granite Coat, making it 40 times more durable. Of course, you don't need to worry about unnecessary dangerous components. This pan is Perfluorooctanoic acid-free. Also known as PFOA or C8, it is a man-made chemical used in the process of making Teflon. PFOA has been associated with many studies in recent years to be cancer causing.
This is drip-free pan too. That means, there will be no more wastage of curry when transferring from the pan to the bowl! Now you get every bit of that delicious meal.
---
Package Contents
1 Frying Pan
---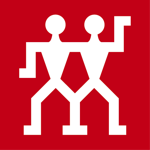 About Zwilling
The Zwilling brand has been synonymous with high-quality products since 1731 and is one of the world's oldest brands. Offering customers the very best kitchen and beauty products has always been Zwilling's passion. Zwilling works together with renowned designers, who share Zwilling's values and visions. The broad-based product range offers products for contemporary home kitchens—from knives and pots to frying pans, flatware and kitchen gadgets.
Product Reviews
Advance Frying Pan has not been reviewed by the community yet. Be the first to purchase and tell us your opinion.