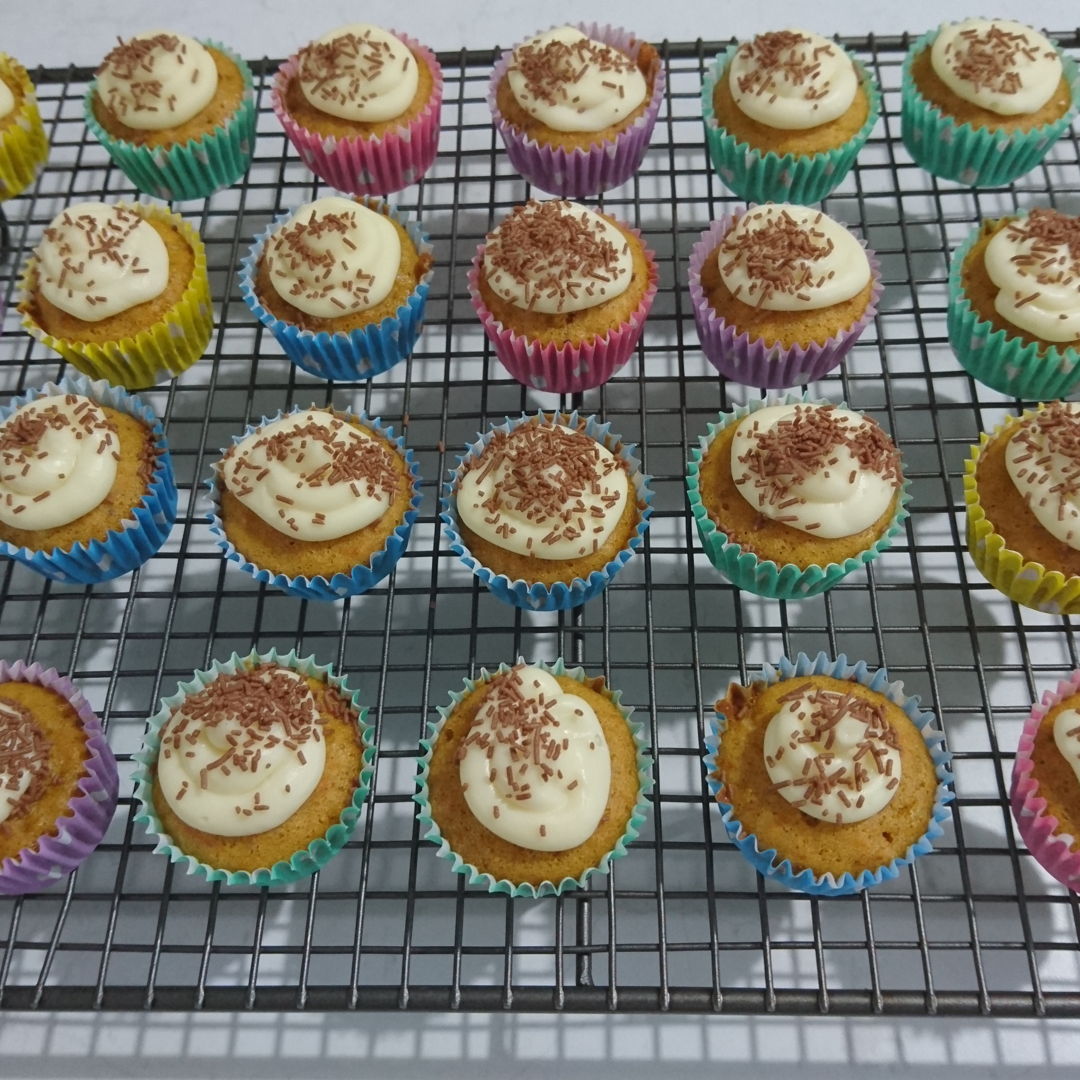 Date: 3 Jan 2020 (Fri) 19th Carrot Cake Cupcakes: [169] [135.6%] [Score: 8.0] I had always wanted to make cupcakes/muffins. I thought the fastest way to learn to make them is to buy a Prinetti Cupcake Making Kit. In the Kit there's a booklet showing 7 recipes to make cupcakes/muffins. This is the third of the seven. 1. Number of mini cupcake made (half the amount of ingredients suggested in the recipe!): 68 2. Icing: Philadelphia Icing 3. Topping: Coles choc sprinkles
Adelle O. Hyland:

My fav! They look amazing.

Robin:

Thank you for commenting, Adelle. If it is your fav., the topping is amiss. What should it be?