Based on 428 ratings Watch Now
Ingredients
A
12

prawns
—

snow peas
1

chilli peppers (fresh)
1

yellow onion(s)
1

garlic clove(s)
1 tbsp

turmeric powder
0.5 tbsp

oyster sauce
—

salt
—

scallions
Background
I love this dish because it is so flavourful despite the minimal amount of ingredients used. The subtle taste of turmeric enhances the deliciousness of the prawns. Overall, this dish goes well with white rice or even quinoa.
As a seafood lover, I enjoy this dish tremendously. The slight hint of turmeric makes the prawns exceptionally yummy. Moreover, the vegetables which are added to the dish make it healthy and wholesome.
I would highly recommend this dish as an after work meal. Fast and simple! Just remember not to over cook the prawns, else the texture would be tough. You just have to try this dish to love it!
Stir-Fried Prawns with Turmeric is also known as: Udang Goreng Kunyit
Steps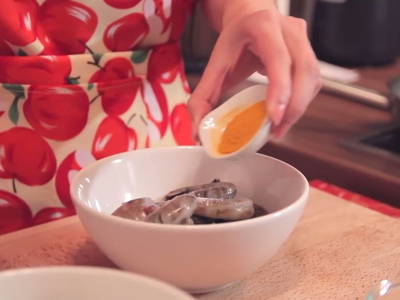 Step 1/4
Marinate the prawns with salt and turmeric powder for 10 to 15 minutes.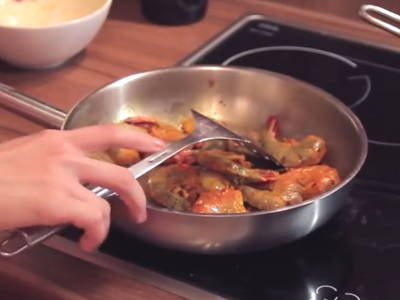 Step 2/4
Heat up some oil. Stir fry prawns until semi-cooked.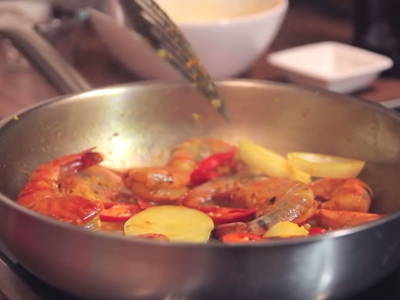 Step 3/4
Add minced garlic, sliced onions and sliced chillies. Stir fry until fragrant.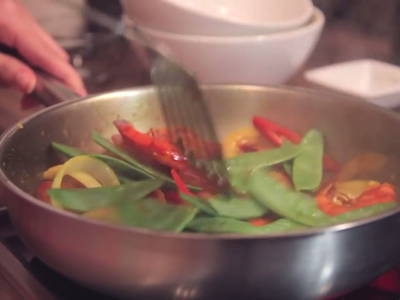 Step 4/4
Add 2-3 tablespoons of water along with oyster sauce and snow peas. Stir fry the dish until snow peas are cooked.