Based on 4356 ratings Watch Now
Ingredients
A
1

tofu (silken)
100 g

minced meat
0.5

yellow onion(s)
2

shiitake mushroom(s)
1 tbsp

corn flour
1

garlic clove(s)
4 tbsp

water
B
1 tbsp

oyster sauce
1 tbsp

light soy sauce
1 tbsp

sweet soy sauce (kecap manis)
C
1

scallions
0.5

chilli peppers (fresh)
Background
Tofu by itself is bland and does not have much taste. It needs to be complemented with other ingredients to bring up its flavour. This is my to-go recipe and is really very easy to prepare. This is the perfect dish to cook if you are looking for an easy, yet delicious, recipe. Moreover, steaming retains most of the nutrients of the tofu. I have cooked this countless times and has received much compliments for it.
If you are a vegetarian, skip the meat and use mushroom sauce instead of oyster sauce.
Steps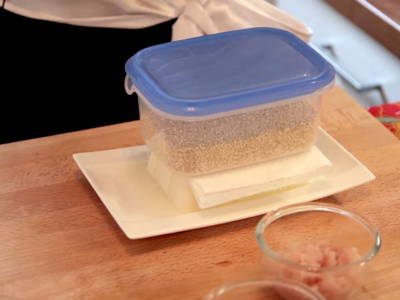 Step 1/4
Place tofu on the plate and add weight on tofu to extract excess water.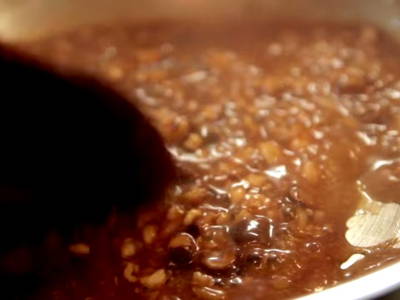 Step 2/4
Mix all ingredients in (B) evenly. Then, marinate minced meat for 5 minutes. Heat up a pan with a bit of oil and fry garlic and onions until fragrant. Stir fry minced meat and mushrooms. Add water and sweet soy sauce. Mix cornstarch with a bit of water. Add to thicken the gravy.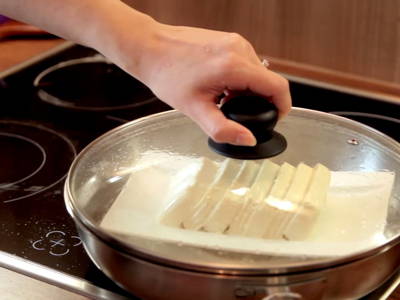 Step 3/4
Steam tofu for 10 minutes. Remove tofu from steamer and drain excess water.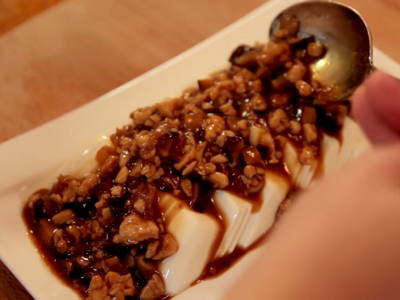 Step 4/4
Pour gravy on top of steamed tofu. Garnish with ingredients (C).