Based on 1329 ratings Watch Now
Ingredients
A
250 ml

coconut milk
—

salt
900 ml

water
4 tbsp

sago
B
2

pandan leaves
2 tbsp

water
70 g

palm sugar (gula melaka)
Background
Whenever I have guests coming over, I always prepare a full course meal along with dessert. While so much time had been spent in preparing the main dishes, a simple dessert that could be done in the shortest time possible is welcome. It would be most befitting if the dessert represents the flavours of Malaysia, too. With that in mind, I would always settle for sago pudding with gula melaka (palm sugar) because of its simplicity in preparations as well as its deliciousness.
When completed, this pudding looks amazingly gorgeous especially when palm sugar is drizzled over it. This recipe yields about 4 pieces of sago puddings although the coconut milk is sufficient for at least 8 to 12 pieces of the puddings.
Sago Pudding with Palm Sugar is also known as: Sago Gula Melaka
Steps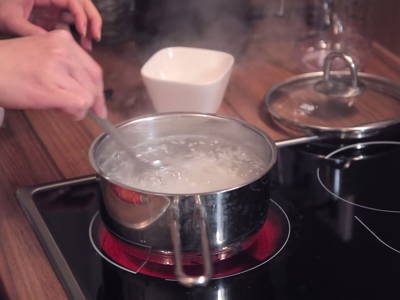 Step 1/4
Pour sago into boiling water to cook until it turns translucent. Optionally, rinse sago under running water to remove starch in order to have firm sago puddings.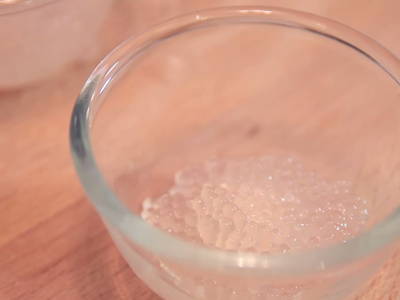 Step 2/4
Mould sago into small bowls or in a muffin pan. Keep them in the fridge for at least 1 hour.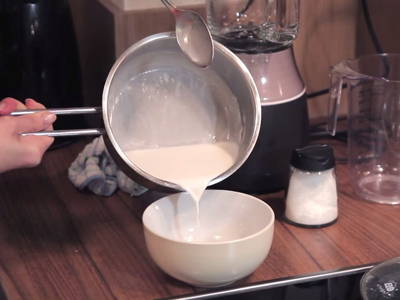 Step 3/4
Boil coconut milk with a dash of salt. Set aside. In a clean pot, melt palm sugar in water over low to medium heat along with pandan leaves. Mix well and set aside.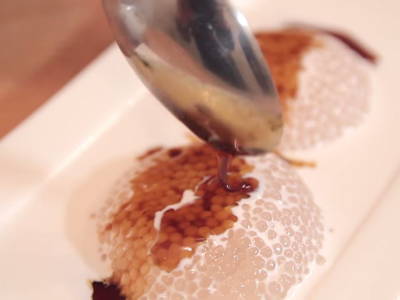 Step 4/4
Once sago pudding is ready, pour some coconut milk on it and drizzle palm sugar syrup over it.