Based on 2092 ratings Watch Now
Ingredients
A
7

pandan leaves
250 ml

coconut milk
5

egg(s)
200 g

sugar
Background
For Malaysians or Singaporeans, this sweet and creamy coconut jam or spread holds lots of memories. It has been around for ages. I remember my parents buying toasted bread with kaya for my sister and I. We would have it with a hot cup of Milo, a chocolate beverage. This bread is normally sold in coffee shops and enjoyed during breakfast and at tea time. Have it with teh tarik, coffee or any beverage of your choice, the deliciousness of this toasted bread with kaya never disappoints.
When trying out this recipe, remember not to have the heat on too high or the kaya will curdle. Many also commented that the kaya did not turn out as smooth as shown in the video. The trick to a smooth consistency is to keep stirring the mixture during the cooking process. If it still turns out lumpy, blend the mixture after it is ready.
Pandan Flavoured Coconut Jam is also known as: Kaya Pandan
Steps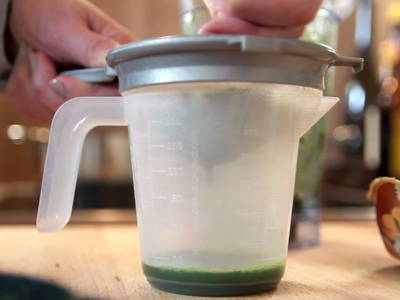 Step 1/4
Blend pandan leaves. Sieve blended pandan leaves to get 10ml of pandan extract.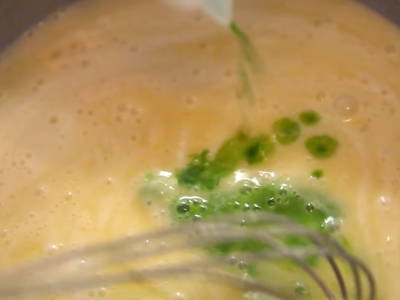 Step 2/4
Mix sugar, eggs and coconut milk well until sugar dissolves. Add pandan leaf extract.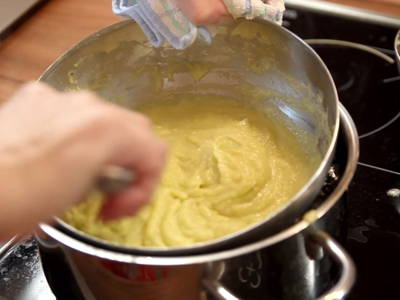 Step 3/4
Pour the mixture into a bowl placed in a pot of boiling water. The heat from the water will cook the mixed ingredients. Keep stirring every 10 minutes to prevent the mixture from getting lumpy. Stir mixture until it is no longer runny.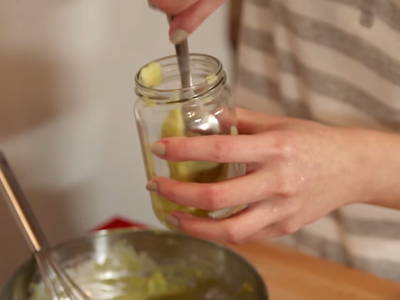 Step 4/4
Leave to cool. Keep in a clean sterilized bottle and refrigerate. 'Pandan Flavoured Coconut Jam' can be kept for up to 2 months.