Based on 424 ratings Watch Now
Ingredients
A
—

kuih bakul
80 g

flour
50 g

rice flour
1

egg(s)
100 ml

water
—

salt
—

turmeric powder
—

sweet potato(es)
—

taro
Background
Frying "Kuih Bakul" (glutinous rice cake) together with slices of taro and sweet potatoes is another way of preparing glutinous rice cake. The crispiness of the batter and the sweetness of the soft glutinous rice cake together with the taro and sweet potatoes makes this a treat.
Also check out the recipes for Kuih Bakul and steamed Kuih Bakul.
Fried Glutinous Rice Cake is also known as: Fried Kuih Bakul年糕
Steps
Step 1/4
Mix flour, egg and water evenly. Add a pinch of salt and turmeric powder to flour mixture.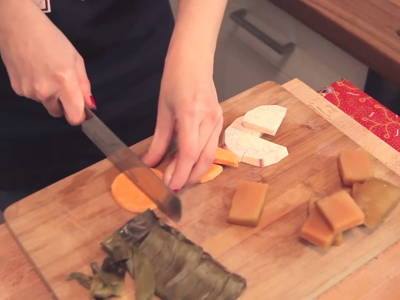 Step 2/4
Slice 'Kuih Bakul' into the thickness of 1 cm. Cut yam (taro) and sweet potatoes into slices similar to the size of 'Kuih Bakul'.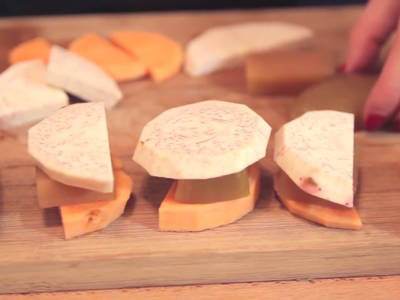 Step 3/4
Place a slice of 'Kuih Bakul' between taro and sweet potato.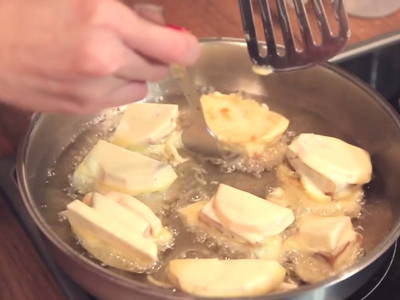 Step 4/4
Coat the 'Kuih Bakul', taro and sweet potato with batter. Fry them at medium heat until golden brown.
Food Snaps
Whoops. No photos uploaded yet. Be the first!