Based on 333 ratings Watch Now
Ingredients
A
4

egg(s)
1

yellow onion(s)
1 tbsp

oil
—

white pepper
2 tbsp

cincalok
Background
Try this special Nyonya dish which is common among Peranakans. Recreating this dish brings back lots of childhood memories. I will be sure to finish my meals fast whenever this dish is served.
Lots of ingredients required for cooking Asian dishes are unavailable in Europe. It is especially difficult to get hold of Cincalok (fermented tiny shrimps) like those sold in Malaysia. I had to use the Phillipines version known as Bagoong Alamang. It is very much saltier than Cincalok. Remember when making this dish with Bagoong Alamang, lessen the amount of salt. Try this omelette. It is different from the norm!
Fried Egg with Fermented Small Shrimps is also known as: Fried Egg with Cincalok
Steps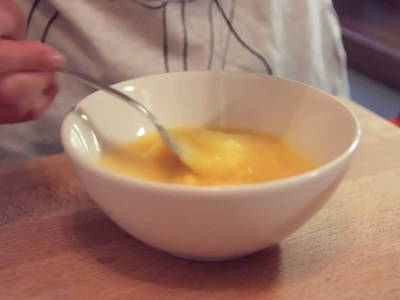 Step 1/3
Beat egg yolks and egg whites separately. Then mix together evenly.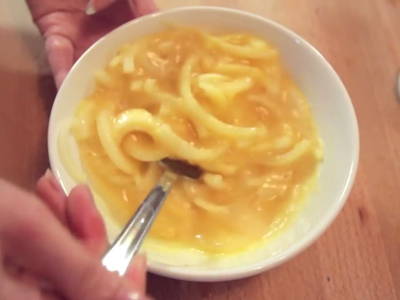 Step 2/3
Mix oil, onions, a dash of pepper and the fermented small shrimps (cincalok) into the egg mixture.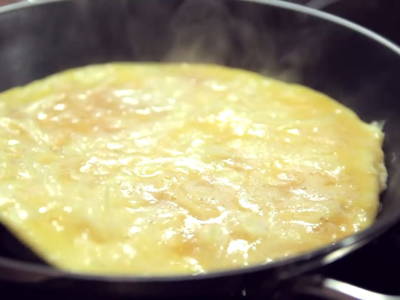 Step 3/3
Heat pan with some oil over medium heat. Allow egg to be cooked before flipping to prevent the egg from tearing apart.