Based on 629 ratings Watch Now
Ingredients
0.5

broccoli
570 ml

water
1 tbsp

oil
1

garlic clove(s)
6

shiitake mushroom(s)
1 tbsp

oyster sauce
1 tbsp

shaoxing wine
6

scallops
0.5 tbsp

corn flour
1 tbsp

water
0.24 tsp

white pepper
—

salt
Background
Dishes served during Chinese New Year are often meaningful to ensure a good and auspicious start to a new year. Just like many other beliefs symbolic with the Chinese community, one of the must-have dishes usually selected for the reunion dinner is broccoli with braised mushrooms and scallops.
Broccoli, which looks like flowers on a tree signifies the blossoming of new beginnings. The scallops represent opportunities in abundance while the mushrooms signify fortune in leaps and bounds. There you go, each ingredient carries its own wonderful meaning which explains why this dish is rather popular on this significant day.
It would be great if you are able to get hold of fresh scallops as it definitely makes a difference to the dish by enhancing the sweetness of the gravy. Hydrate the shiitake mushrooms long enough to ensure plump and juicy mushrooms.
Steps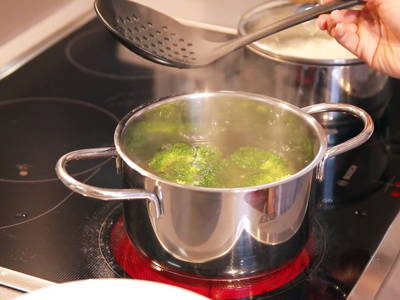 Step 1/4
0.5 broccoli
500 ml water
Blanch broccoli for about 2 minutes in boiling water. Transfer broccoli to a bowl of iced water.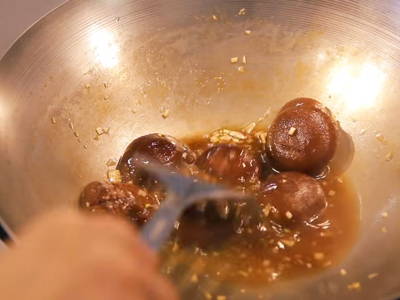 Step 2/4
1 tbsp oil
1 garlic clove(s)
6 shiitake mushroom(s)
70 ml water
1 tbsp oyster sauce
1 tbsp shaoxing wine
Heat oil in a wok, then sauté garlic at medium heat until fragrant. Add mushrooms and water used to hydrate them. Bring to boil. Then, add oyster sauce and wine. Allow it to simmer at low heat for about 3-5 minutes.
Step 3/4
6 scallops
0.5 tbsp corn flour
1 tbsp water
0.24 tsp white pepper
salt
Add scallops and increase heat to allow gravy to boil again. Once it boils, let it simmer at low heat for 2 minutes. Add salt and white pepper to taste. Mix cornflour and water to thicken gravy.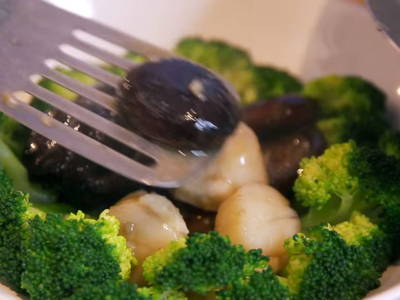 Step 4/4
Arrange broccoli at the outermost of a plate with the mushrooms, scallops and gravy in the middle.
Food Snaps
Whoops. No photos uploaded yet. Be the first!