Night Market
Night Market is a street market that sells a variety of items such as food, clothes, electronics and so much more. It has a rich history and is said to have begun in China.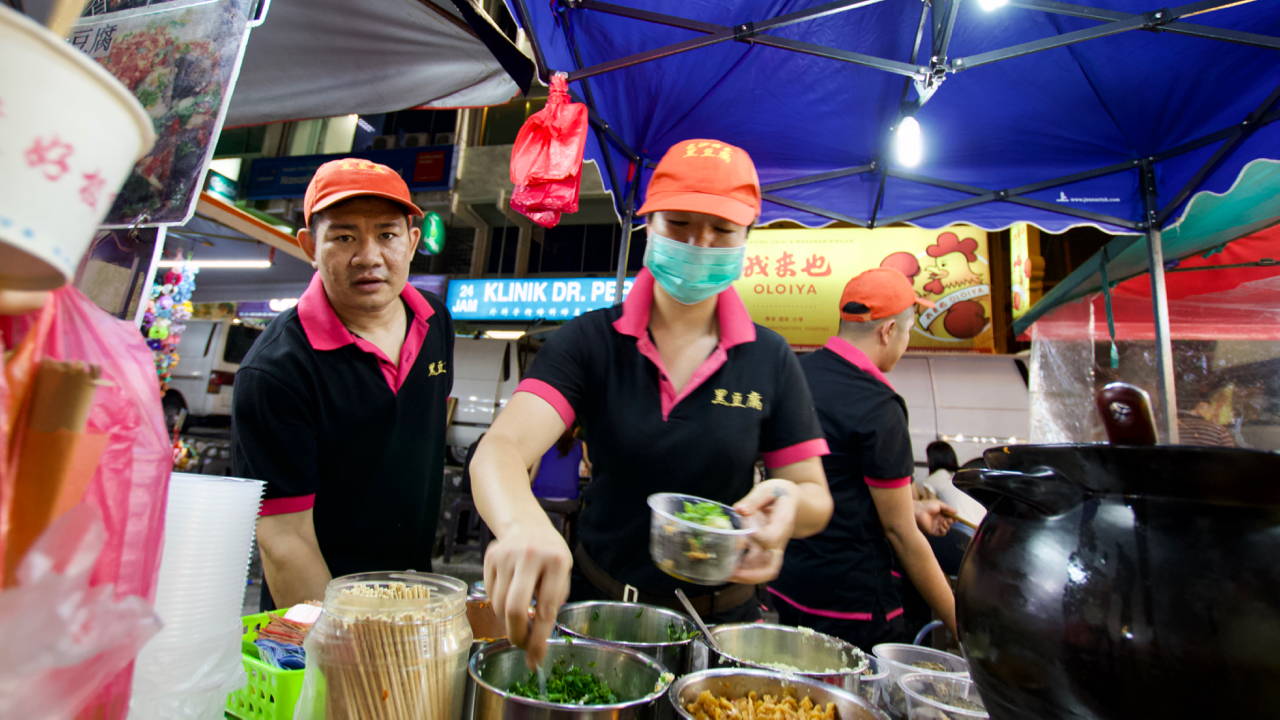 ---
A lot of Chinese drama settings show lively night markets enjoyed by many locals especially during festivals.
These days, Night Market is found in countries where there is a large presence of the Chinese community such as North America and South East Asia (Malaysia and Singapore). As the concept of Night Market spread throughout the world, is adapted to the local culture. In Malaysia, Night Market is known as Pasar Malam, which is a direct translation to "Night Market" in Malay.
Atmosphere
As Night Market only begins after 5 pm, it is brightly lighted with led lights and cheered with the voices of sellers calling out for the best bargains. The smell of baked items and food concentrates in the streets where the stalls are set up. This is the common scene in a "Pasar Malam". Commonly found in residential areas, Pasar Malam is a weekly or sometimes bi-weekly affair which is dedicated to the locals.
Pasar Malam will usually take up roads in a certain area which are blocked during the occurrence of the market. Stalls are allocated by an organiser. The individual stalls are almost permanently located and rarely changes. Most of the stalls rotate between several locations during the week to maximise profits. Therefore, it is not a surprise to see the same stall in Pasar Malam at different locations.
Why Night Market (Pasar Malam)?
To me, Night Market is like fun fair minus the crazy rides but with fabulous food. You may miss the rides but the food is worth it! I visited one of the longest Pasar Malam in Kuala Lumpur and it stretches along 1.5 km! Imagine the variety of food available there! It is also sometimes possible for you to eat next to the stall if you are not planning to bring it home. If you are comfortable with eating as you walk, Night Market is the place to do so. No one is going to complain.
Food is the biggest attraction in Night Market. Other than that, you will be able to buy clothing, electronics, pirated DVDs and other knick-knacks! Even if you are not planning to buy anything, it is always a fun experience to see what's available.
Types of Food in the Night Market
Local specialities, depending on stall owner. Choose from fresh fruits to western cakes. Take time to walk along the stalls to decide on the type of food you want to enjoy. Among the types of food which you will be able to find are:
Kuih/Cakes
Nasi Lemak
Nasi Ayam
Dim Sum (Chinese tapas)
Tau Fu Fah (Soy milk pudding)
Char Kuey Teow
Satay (Barbequed Skewered Meat)
Fresh local vegetables/fruits
Did you enjoy this article?
Tell us your thoughts in the comments section below. If you want to receive new recipe ideas regularly in your inbox, subscribe to our free newsletter!