10 Must-Try Food In Malaysia or Do Not Leave!
Without a doubt, Malaysian food is beyond delicious! If you are travelling to Malaysia, Kuala Lumpur or other Malaysian cities for that matter, try a few extremely delicious dishes before leaving the country.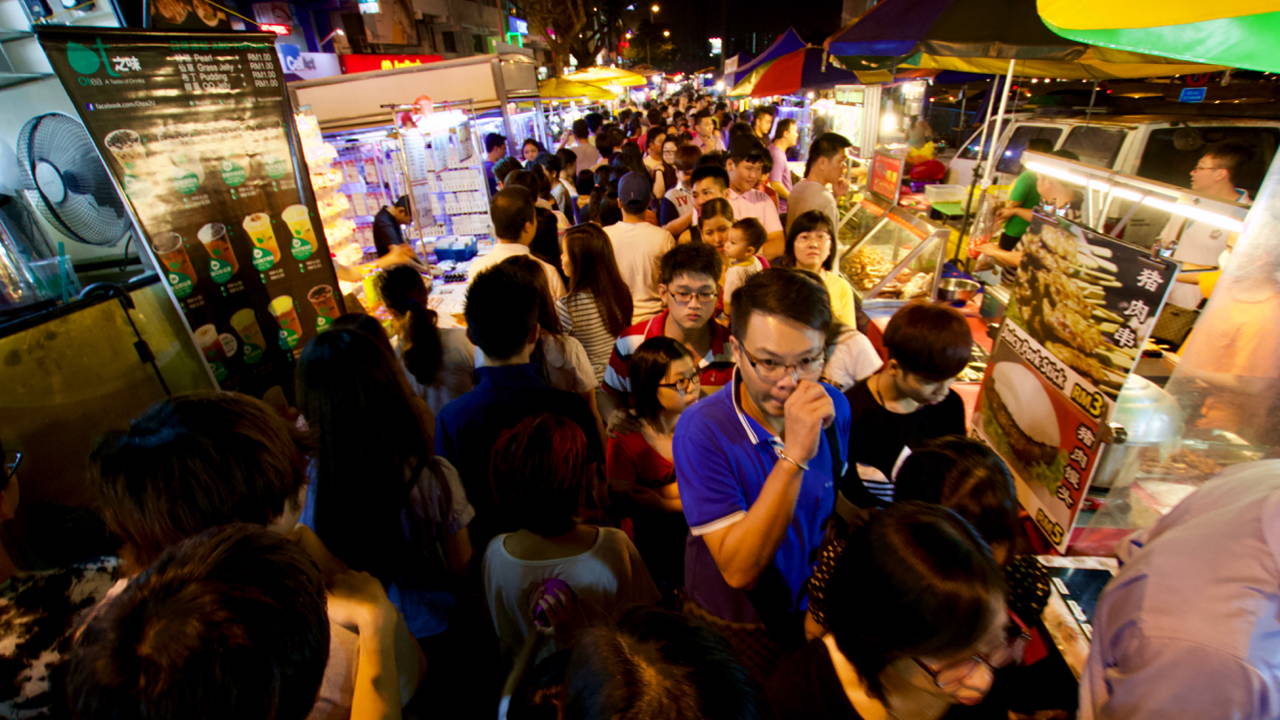 ---
You may think that I am being biased because I am a Malaysian. In fact, I have not met anyone who dislikes Malaysian cuisine as there is always something for everyone. Malaysian cuisine is clearly a representation of the multicultural lifestyle we embrace. If I have to choose one term which represents Malaysian cuisine, it has to be the depth of flavours.
There are just so many awesome dishes in Malaysia but I am just going to name the best top 10 dishes. These dishes are loved by many Malaysians and you can get there almost everywhere throughout the country. Travellers: If you only have 24 hours in Kuala Lumpur, visit the Petronas Towers and begin this food tour with this list of must-try food or else, skip your flight! Yes, I'm serious.
For those who are still wondering if you should do a stop over in Malaysia, I linked some recipes of the recommended dishes for you to get a preview of the delicious food and that will make up your mind!
1. Nasi Lemak
Begin the food tour with Nasi Lemak, the official dish of Malaysia. Nasi Lemak is enjoyed from breakfast right up to supper.
Nasi Lemak is made out of rice cooked in coconut milk and aromatics such as cardamom, ginger and lemon grass. The fragrant rice is then accompanied with Sambal (chilli paste), fried anchovies, peanuts and you get to pick from a choice of fried egg or hardboiled egg.
There are always other dishes you can pick to go with Nasi Lemak. My favourite will be Rendang, a traditional dish which is cooked for many hours with a variety of spices and toasted coconut oil. They often even come wrapped in banana leaves and newspaper.
2. Teh Tarik
Whenever there is Nasi Lemak, there will be Teh Tarik which is condensed milk tea. Since Nasi Lemak is savoury and can be spicy (depending on the side dishes you pick), Teh Tarik's sweet and creamy taste helps to balance the taste palette.
The name Teh Tarik is based on the preparation of this Malaysia tea speciality. The tea is usually prepared in a big stainless steel mug and is poured into another big stainless steel mug.
3. Roti Canai
So, you have tried Nasi Lemak and Teh Tarik. It should not end there. In many casual food eateries which are known as Mamak, you should be able to find Roti Canai.
Roti Canai is a flat bread which is flipped to spread and fold several times before cooking it on a heated area. It is flaky, crispy and fluffy at the same time. Get the curry of your choice to dip Roti Canai in it! My favourite has to be a mixture of all curries. Sometimes, Malaysians love "flooding" roti canai with curries to indulge in soften flat bread that has soaked the flavours of curries.
4. Kuih (Any Kuih)
There is always space for some dessert! Kuih has a broad meaning which could be cakes, pastry or biscuits. It could also be sweet or savoury. Therefore, it is tough to be exact with the taste of Kuihs. Common ingredients for sweet Kuih are coconut palm sugar and coconut milk. Savoury Kuih could also be spicy too.
As there is a wide variety of Kuih, it is commonly eaten not only during tea time but also for breakfast. Do ask the waiter if there are Kuih available for sale. Among the popular Kuihs are Curry Puff (Karipap), Kuih Sago, Onde-Onde and Kuih Lapis.
5. Kaya Toast
What is so special about two pieces of toast? This is where you will need to think again. Kaya Toast is served with luscious coconut marmalade and butter which will make you want more. I have introduced Kaya to many friends in Europe and they are now raving fans of Kaya Toasts. You would not want to miss out!
6. Banana Leaf Rice
Banana Leaf Rice, which originated in Southern India, is deeply rooted in the heritage of Malaysians. Served on a piece of banana leaf, plain rice is accompanied with a variety of vegetables and curries. Seek out restaurants which specialise in Banana Leaf Rice throughout the country.
If you want to know how it's like in a Banana Leaf Rice restaurant, check out the article and video here!
7. Curry Laksa
For you noodle lovers, get yourself a bowl of Curry Laksa! Coconut milk and blended spices are usually cooked in a chicken or prawn based broth to obtain a flavourful bowl of curry. With a selection of yellow noodles, flat rice noodles or vermicelli noodles, the bowl of curry laksa also comes with hardboiled egg, shredded chicken, bean sprouts and more!
8. Asam Laksa
Asam Laksa is another noodle dish but nothing like Curry Laksa. While both dishes might be very different from each other, each of these Laksas are a must-try! Asam Laksa is a regional speciality in Penang albeit also being available in other cities such as Kuala Lumpur.
It is cooked in a fish broth which is equally spicy and sour. An exceptionally appetizing broth! Still thinking whether you should try Asam Laksa after Curry Laksa? Anthony Bourdain said he will never fail to have it each time he travels to Penang. So, think no more!
9. Char Kuey Teow
A plate of Fried Flat Rice Noodles is a delicious dish any time of the day! High heat is used when frying this plate of noodles to give it a subtle smoky flavour which makes it even more tasty. Slices of Chinese sausage add some delicious chewy texture as you eat Char Kuey Teow. Think flavourful salami and noodles! One of the greatest combination, I must say.
10. Chicken Rice
Last but not least, Hainanese Chicken Rice. The term Chicken Rice might sound dull to you — chicken and "just" rice. The secret lays in the cooking process. The wonderful flavours of Chicken Rice comes from the chicken broth and aromatics. Whether you choose poached or roasted chicken, it will still come with fresh chilli sauce and a special Chicken Rice soy sauce based gravy.
Need more convincing? My Italian friend, a loyal Italian who only wants tomato sauce and spaghetti was always skeptical with Asian dishes until he met his true love, Chicken Rice.
Conclusion
There you go. The top ten dishes to try in Malaysia. It might sound a lot but you just do not know what you will be missing out if you do not get the chance to try this awesome Malaysian dishes.
Did you enjoy this article?
Tell us your thoughts in the comments section below. If you want to receive new recipe ideas regularly in your inbox, subscribe to our free newsletter!